«Back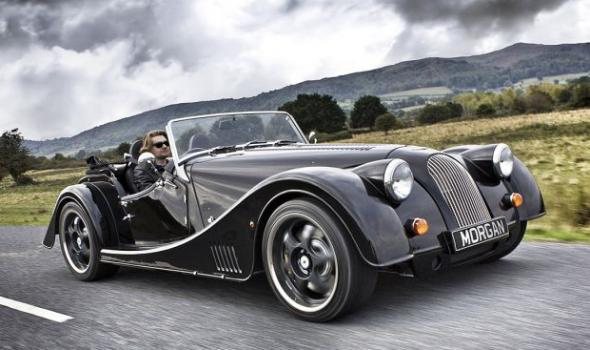 6th OCTOBER 2014
MORGAN GROUP APPOINTS X-SPORT INC. AS DISTRIBUTOR FOR LATIN AMERICA
Having expanded the global Dealer network across Asia and the rest of the world, Morgan are excited to announce further expansion with the appointment of X-Sport inc. as distributor for Latin America. The appointment of X-Sport Inc marks Morgan's first venture into Latin America, a region previously without representation but where Morgan believes there is demand for the unique vehicles.
Fabrice Odeide and his team are keen to ensure that the family owned business is well represented in Latin America through the strategic selection of dealers, unique boutique style design of showrooms and targeted marketing. Morgan is excited to be supplying their hand built classis sports cars into this vibrant and enthusiastic market.
Mark Ledington, Marketing Director, Morgan Motor Company said "Latin America is a market we have been looking to introduce to Morgan for some time. We are very excited to be introducing Morgan cars alongside X-Sport Inc who we feel are the perfect company to do so. We look forward to a long term relationship with them."
Fabrice Odeide, Managing Director, X-Sport Inc said "The opportunity to bring Morgan cars to Latin America is one that is very exciting to us. We believe that there is real demand for a luxury, hand built and exclusive British marque here in Latin America and look forward to growing a network of Dealers throughout the region."
With vast expertise in the distribution of premium products throughout the Latin American region, Morgan believe that X-Sport Inc are perfectly suited to bringing introducing Morgan cars. The first Dealerships are expected to be up and running by 2015 and will continue to grow from there.
For further information please contact:
Nicola Dunajewski : ndunajewski@globalxsports.com
James Gilbert : James.gilbert@morgan-motor.co.uk
Morgan Motor Company
The Morgan Motor Company Ltd. was established in 1909 by H.F.S. Morgan with the design of the Morgan three-wheeler. A four-wheeled model began production in 1936, and Morgan cars have long become famous the world over for their unique blend of charisma, quality materials, craftsmanship and performance. 

The ethos at Morgan remains unchanged: all our cars are coach built and subjected to continual development in order to meet current standards of safety and to offer the responsive thoroughbred performance with which our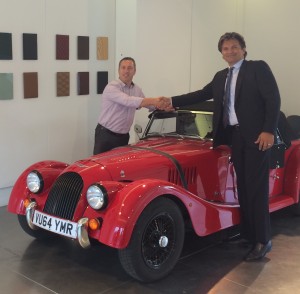 name is associated. The development of our model-range has taken the marque into the 21st Century, and today Morgan builds in excess of 1200 cars per year. The Aero 8, a major achievement for a small Company, was launched in 2000, and continual evolution of the Aero Range has seen the 8 joined by the dramatic Aero SuperSports and its fixed-head sibling, the Aero Coupe. In 2011 we re-launched the Morgan 3 Wheeler, a modern interpretation of H.F.S. Morgan's classic design. Our 'Classic' range continues to be our flagship vehicle – with models including the 4/4, the world's longest-running production vehicle, and engine sizes ranging from 1600cc to 4800cc, these famous icons are the models perhaps most associated with Morgan.
Global X-Sport Group
Global X-Sport Group distributes manufacturer's quality products in Latin America through a well established, professional and diversified dealer network. The Florida (USA) based group assists manufacturers grow their footprint in the region and develop the respective segments they specialize in.
The group's focus is to position each brand they represent strategically and create the platform that will support maximum growth in revenue and market share.